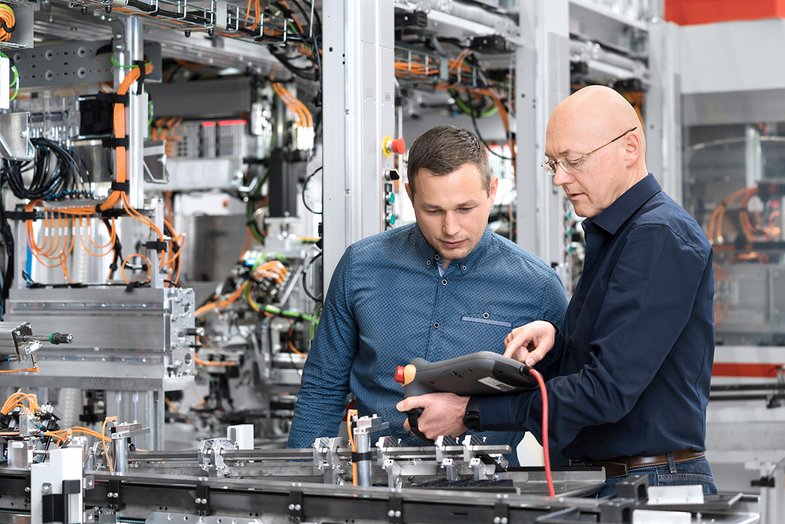 Support in all situations -
service that impresses
STIWA customers produce their products worldwide on complex machines that fulfill the highest requirements.
To meet the requirements of our international customers regarding productivity, efficiency and durability of their automation solution, STIWA Technical Services offers services all around the maintenance, upkeep and operation of machines.
INSPECTION & MAINTENANCE
To avoid unplanned standstills and secure production - that is our goal
Customer satisfaction and quality assurance for our customers is our top priority
SPARE PARTS SUPPLY
To secure production, we provide our customers with top quality spare parts
We receive these spare parts from our cutting edge production and from reliable suppliers
COMPONENT REPAIR
Our performance portfolio in component repair consists of:
various warranty processings of components
Repair for the entire parts spectrum
cost optimized repair on a technical new level
update components to the newest product generation
TYPE INTEGRATION
Changeover/extension of machines
The goal: Production of new or additional types on existing machines
CHANGE MACHINES / RELOCATION OF MACHINES
We conduct the entire process of a machine relocation within the company or across locations
RETROFIT & RECYCLING
Keep STIWA systems up to date and recycle machine components
The goal: to increase machine availability and secure production in the future as well as conserve resources & save costs
CONDITION ANALYSIS OF PRODUCTION MACHINES
A comprehensive condition analysis of your production machine to optimize the output of your machines
MONITORING
Monitoring of production data to detect deviations and conduct measures for preserving production performance
OPTIMIZATIONS
more efficiency due to machine optimization
The goal: Securing and increasing production, higher availability
International support
For conserving high productivity of STIWA machines, we offer our customers support contracts and guarantee first class support via "remote access".
Our service technician are available worldwide and can support you promptly directly on site.
Hotline standard (with/without support contract) - within business hours (8 am to 5 pm CET)

Hotline PLUS (with support contract) - extended hours for availability, qualified contact person (6 am to 10 pm CET)

Beyond support hours (weekend / holidays) possible on request - online tracking of all support activities for all customers posible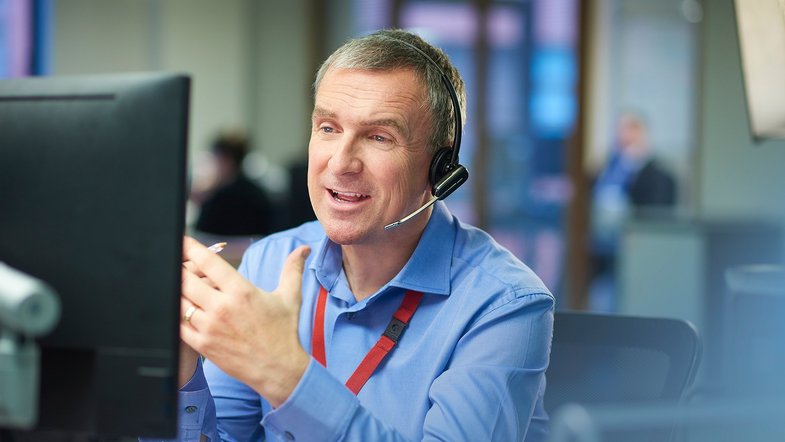 USA
STIWA USA - Fort Mill
145 Steele Point Drive, Suite 101

Fort Mill, South Carolina 29708

Email: support.us@stiwa.com

Technical support hotline:
+1 980 345 9897
8:00 am– 5:00 pm (EST)
China
STIWA China - Nantong
1 Qingfeng road, Su-Tong Science & Technology Park
226010 Nantong, Jiangsu

Email: support.cn@stiwa.com

Technical support hotline China:
+86 513 8907 5888
8:00 am– 5:00 pm (CST)
Europe
STIWA Austria - Attnang-Puchheim
Salzburger Straße 52
4800 Attnang-Puchheim

Email: support@stiwa.com

Technical support hotline:
+43 7674 603‑8600
8:00 am– 5:00 pm (CET)
TeamViewer QuickSupport
Teamview­er Quick­Sup­port Mod­ul for our clients to get tech­ni­cal sup­port by remote access.
If you wish tech­ni­cal sup­port of our staff by remote access, just down­load this lit­tle soft­ware. Once you've start­ed Teamview­er you can tell us your con­nec­tion id and pass­word to start the secure­ly encrypt­ed remote session.
Remote Main­te­nance Soft­ware STIWA Advanced Prod­ucts GmbH
Once the con­nec­tion data has been entered, you can down­load the client here.
To start the client direct­ly in the brows­er win­dow, click on the but­ton below after enter­ing the con­nec­tion data. Trans­fer­ring files is not possible.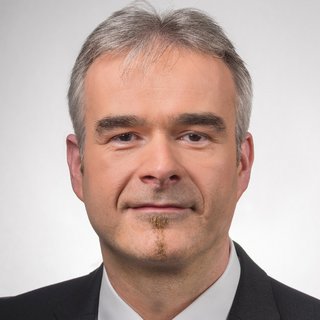 Our customers appreciate the direct contact to our support employees. The comprehensive know-how of our specialists as well as decades of experience ensure an optimal and trouble-free operation of your production machines.

Kurt Gruber


Head of Business Technical Services