"Data is the new gold"
but all that glitters is not gold
Linking machines in base production or pre-assembly requires a different approach than the connection of highly complex, interlinked assembly lines with over 100 stations and countless PLCs. If OOE is required, basic machine and operating data is needed. Machine optimization, on the other hand, requires the capture of all micro downtime, as well as process and measurement curves.
For this we use standardized interfaces in the direction of OT / IT and rely on common industry standards such as OPC-UA, ProfiNet, etc.
In addition, we implement our proprietary MaCo interface which has proven itself in thousands of installations over the past ten yeas. Our Shopfloor data model ensures the processing of the collected data in the background and guarantees a meaningful visualization, optimization and control of your production.
Connectivity
The connection forms the basis for all further processes. Therefore, we define the type and level of detail of the connection together with our customers, depending on their needs. We support you with our in-depth industry know-how in order to find the optimal solution in terms of cost and benefit. For an efficient connection we rely on standardized connectors, which are developed further on a regular basis.
MACHINE CONNECTOR
Cross-manufacturer and cross-controller connection via
STIWA MaCo
OPC-UA via popular Toolkit provider such as:

Matrikon OPC
Prosys
Softing
Unified Automation
OPC-UA Router

Siemens ProfiNet
ProfiBus
MQTT
EUROMAP
M2M Connector
Clear tracking of products even across several machines

Downstream equipment knows the exact values of the pre-productions

Subsequent processes can adjust to the quality of the preliminary products

Analysis across multiple machines possible
ERP / MES / CAQ Connector
Coupling to common ERP, MES and CAQ systems such as:
SAP
AP+
Q-DAS
Itac
Industry Informatics
Mpdv
Bosch Nexeed
Etc.
Further data
Integration of further information relevant to production from data sources such as
Saving cloud
Data bases
Quality laboratories
CSV data and excel documents
Data Collection
Data Collection with STIWA forms the basis for visualization, optimization and control of your production across all machines. Our experience of over 30 years on the Shopfloor makes the difference: We understand data and how to use it to achieve desired results.
Alarm data acquisition
Fault diagnosis down to the lowest levels
Accurate output of source and times
Clear identification of the alarm
Linking to resulting standstills
MDE/BDE - Machineandproduction data acquisition
Key figures (KPIs) as well as:

OEE - Overall Equipment Efficency
TEEP - Total Effective Equipment Performance
EU - Equipment Utilisation
Availability, performance efficiency, quality rate

Standstill analysis
Cycle time analysis
Rejects analysis
QDE - Quality data recording / batch data recording
Long-term statistics of measured values and quality data
Quality comparisons including feeding parts from upstream production steps
Serial number reporting
Batch tree
PDE - Process data acquisition
Visualization, comparison and optimization of process values and curves of all kinds
Acquisition, recording and storage of configured process values
Monitoring of tolerance and control limits and triggering of messages as well as alarms
Linking of additional data such as camera images, acoustic data, etc.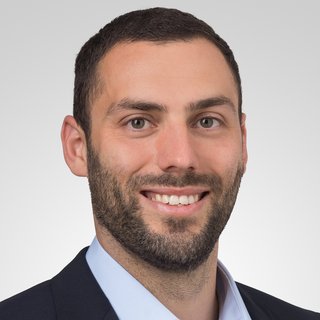 Dipl.-Ing. Michael Meisel


Head of Division Sales and Product Management STIWA Software