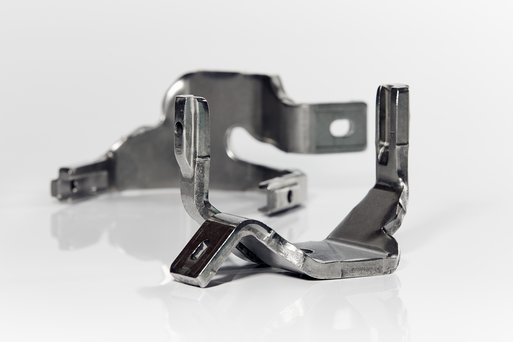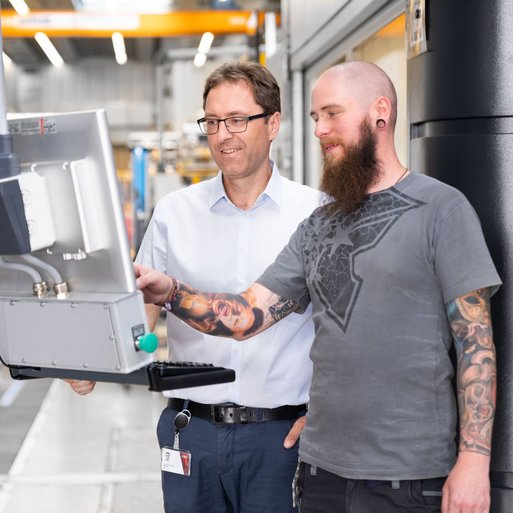 Complex die-cut parts
of high precision

With decades of experience in the production of complex forming-bending parts for customers from various industries all over the world, STIWA Advanced Products stands for premium-quality punching products from Austria and Germany - ensuring shortest lead times and cost-efficient production.
STIWA - leading in plate punching with highest quality standards and in the production of cost-efficient die-cut parts in precision-cutting quality.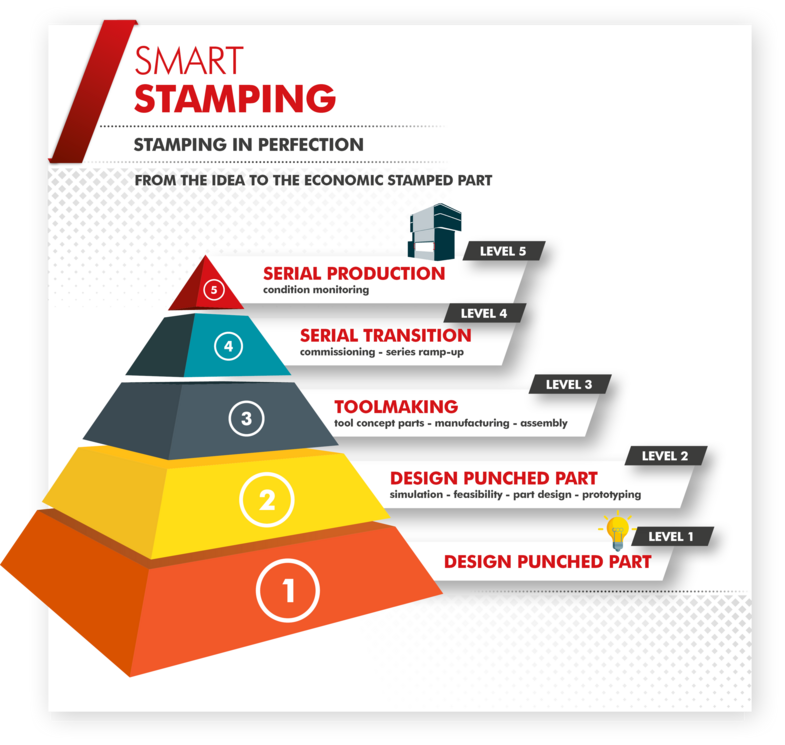 Everything from one source
Due to our vertical integration and closed feedback loops from prototype development and toolmaking through to large-scale production, we are the ideal one-stop shop for each and every die-cut part meeting the highest requirements in terms of precision and performance:
no matter if your product is left to be developed or can already be manufactured, our specialists will see you through each phase of your project - from engineering to cost-efficient and high-grade serial production.
STIWA - more than 30 years of experience in toolmaking and punching
SHEET THICKNESS
0.15 to 7 mm
PLATE WIDTHS
up to 800 mm
PUNCHING MACHINES
from 30 to 800 tons
Development
From design and simulation through to component testing:
STIWA Advanced Products offers a customized component development meeting highest requirements both for component parts and assembly groups of metal and assembly groups of metal and/or metal-plastic composites.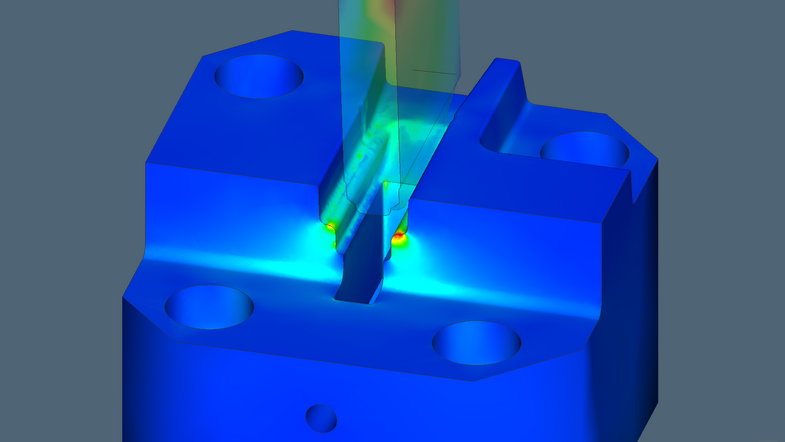 HIGHLY EXPERIENCED & COMPREHENSIVE DEVELOPMENT TEAM
from the departments Mechanical Design, Simulation, and Project Handling
MANY YEARS OF EXPERIENCE
in the fields of medical engineering, automotive, electronics, and technical applications
REGULAR FEEDBACK LOOPS
from serial production due to joint development and production from one source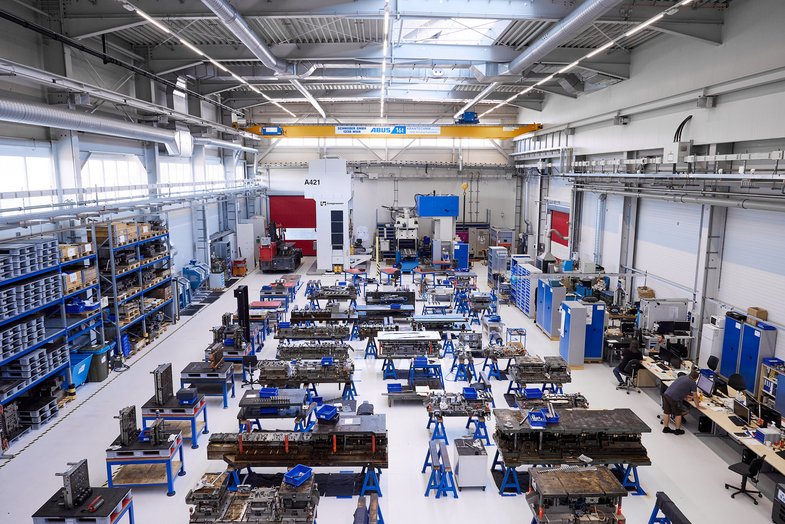 Toolmaking
With comprehensive expertise in the production of micro to macro components - from prototypes to series tools in follow-on composite transfer or compound die technology - as well as our own in-house tool testing, we stand for precision toolmaking and die-cut parts of highest quality.
Of course, we will advise you already in the design phase of your components as regards a production-friendly component design and can submit a free quotation right away.
MORE THAN 300
tools implemented
MORE THAN 1 BILLION COMPONENTS
produced by means of STIWA tools
SHORT LEAD TIMES
due to 67 manufacturing machines
AIR-CONDITIONED MANUFACTURE
MANUFACTURE
to a precision of 3µm
TOOL ASSEMBLIES
up to 3600 x 1200 mm and 15 tons
Parts Production
Manufacture of prototypes or production on demand:
cutting-edge automated STIWA punching machines are available for each and every production requirement and deliver precision products from simple to complex components.
Due to state-of-the-art material feeding, automated production, as well as in-process functional quality control, we guarantee short processing times and cost-efficient manufacturing.
The STIWA team will be there for you with comprehensive know-how in all questions regarding punching and will provide you with further information. We will be glad to submit a first offer.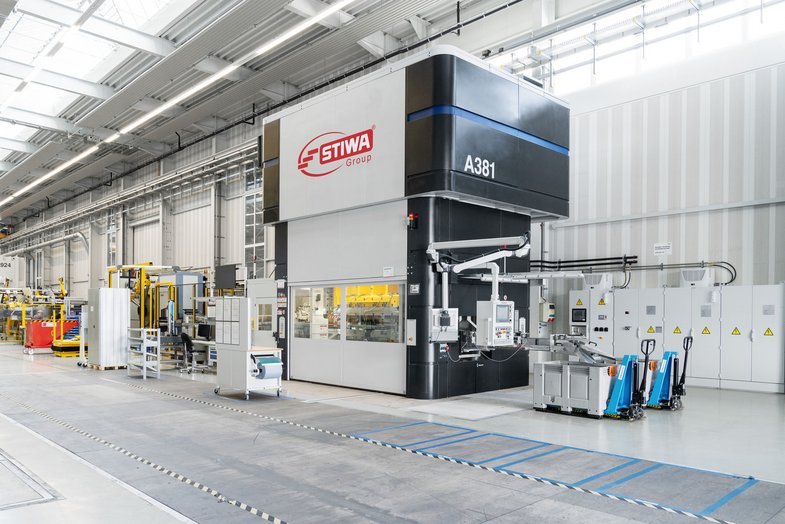 ENSURING PARTS SUPPLY
by means of TPM system as well as complete process monitoring
COMPETITIVE PRICES
due to high and stable Overall Equipment Effectiveness (OEE)
PROCESS DATA TRACKING
to the production batch
CERTIFIED AUTOMOTIVE SUPPLIER
PUNCHING MACHINES
2 servo presses
5 eccentric presses
1 manual loading station
4 testing presses
STRAIGHTENING UNITS WITH 21 ROLLS
Process monitoring overall system Industry 4.0
AUTOMATIC COIL WAREHOUSE CONNECTION
AUTOMATED COMPONENT CONVEYOR SYSTEM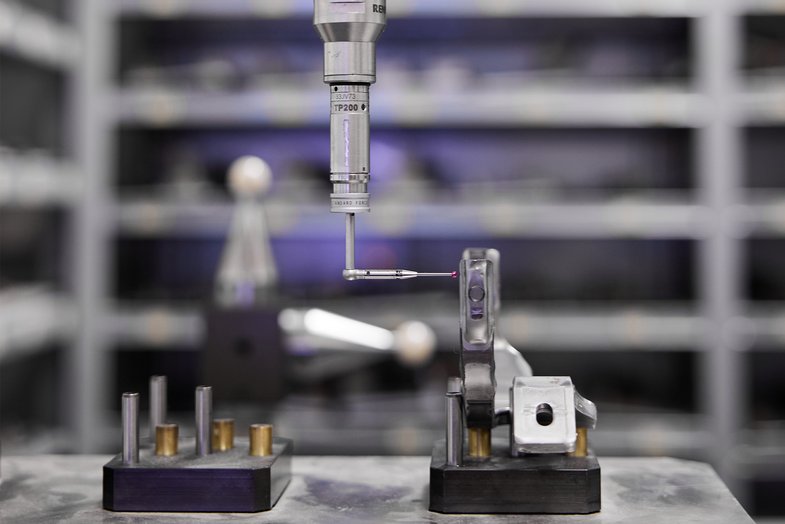 Full quality assurance
From the start, through the run, to the final inspection, we ensure seamless quality testing.
With our CAQ system (computer-aided quality assurance) we record all quality-relevant data. This includes the information from the worker self-inspection, the 3D measurement, contour graph measurement and the force/displacement measurement. In this way, we provide you with consistent quality at all times.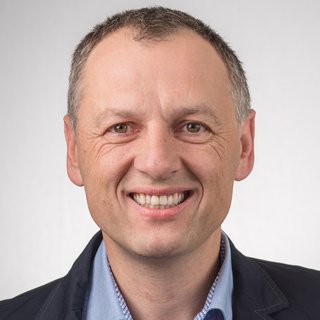 Gerhard Breitwieser


Business Development STIWA Advanced Products