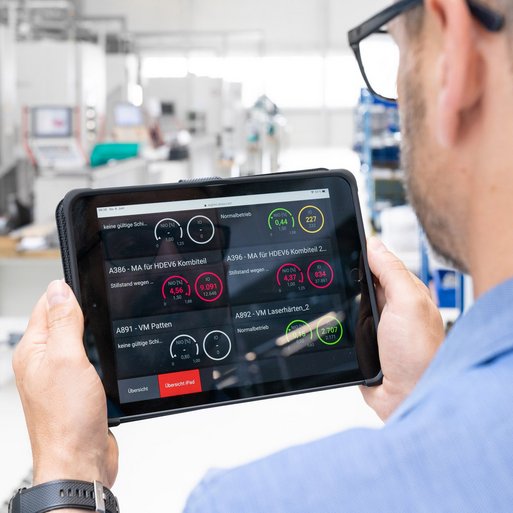 International technology center &
worldwide one-stop shop
How can we keep up with tomorrow's production?
Everything from one source, all over the world - from the prototype to serial production. In top quality. This is the aspiration and also the promise of STIWA Machining Center.
As a worldwide one-stop shop with many years of experience in automated machining production as well as extensive knowledge in all processing technologies we develop innovative product solutions together with our customers - from the specifically developed and custom-made prototype to the serial production of quantities beyond 100,000 units certified for the automotive industries.
STIWA Machining Center - innovation combined with worldwide production excellence.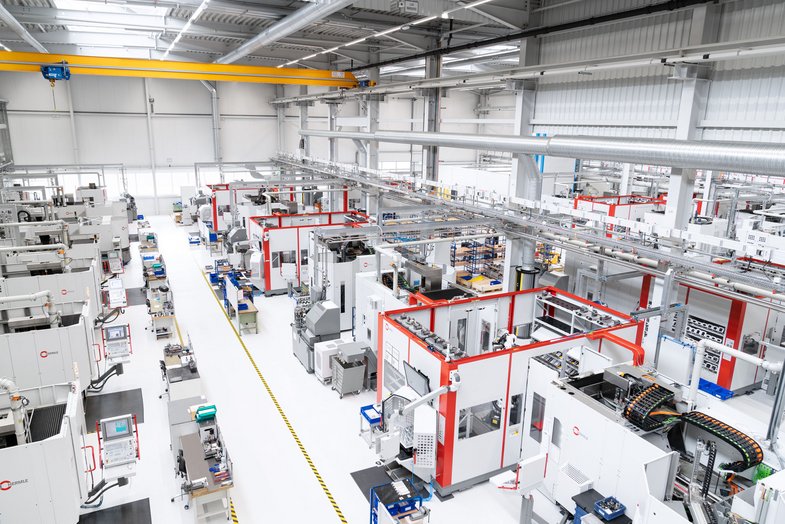 STIWA Machining Center
As a development and manufacturing partner along the entire value stream STIWA Machining offers everything from one source, all over the world:
From the prototype to large-scale production
Full support in machining-oriented product design
Optimum ratio between price and performance
Access to capable service providers for raw materials and finishing
Moreover, STIWA Machining offers access to numerous other core competences of STIWA Group, such as assembling, laser welding, punching, and many other kinds of manufacturing.
Everything from one source
We offer a one-stop shop from the prototype to serial production, automated production worldwide, and maximum flexibility from small-scale series to large-scale production.
Automated, digital serial production
at the highest level
We address tomorrow's production by applying automation throughout the entire manufacturing process - individually customized to the needs of our customers and ensuring a maximum of precision. In the process, we enable automated order processing from the 3D model to the finished component.
Due to 100% digital processing of orders as well as uniform standards for raw material and programming software, our machines are able to set up independently.
For a high degree of vertical integration and cost-optimized production ensuring premium quality within a very short time.
For all machinable raw materials
For all established finishing processes
For component cleaning as required by the individual industries
According to component tolerance classes
From the individual component to quantities of millions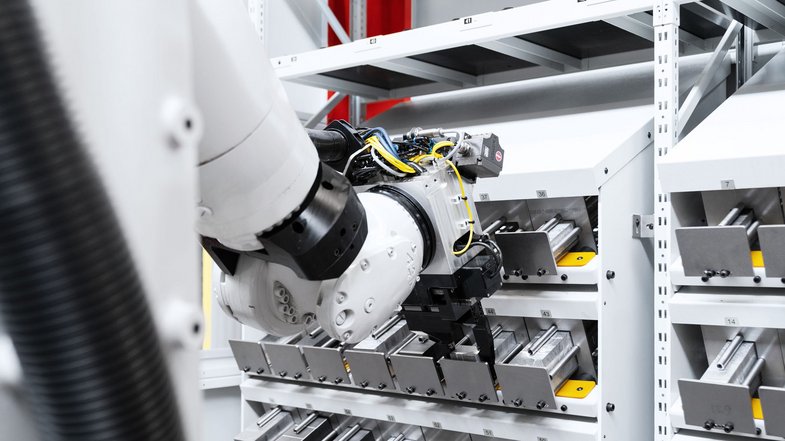 Versatile processing
and technology portfolio
STIWA machinery is at the cutting edge of technology in milling, turning, eroding, and measuring. Combined with the 3D CAM programming system, we meet highest requirements in terms of optimum precision, tight tolerances, and speed.
We already play a part in the phase of machining-oriented product design to ensure an optimum ratio between price and performance. Your finished product is only one push of a button away from your virtual drawing.
STIWA Machining Center is your partner when it comes to your production requirements.
TURNING
From the bar dia. 2 – 90mm
Processing of piece goods up to dia. 250mm
MILLING
Automated up to 1250x1250x700mm
Long bed up to 2600x1000x1000mm
FLAT GRINDING, PLUNGE GRINDING, AND CENTERLESS GRINDING
TOOTHING
Milling, slotting, rolling
By means of our comprehensive in-house machinery, we produce high quantities of mass production components for key accounts in short cycles.
This machinery is also ready for your product requirements:
Automated machining centers
Sliding head and fixed headstock lathes
Single- and multi-spindle machines
Spline rolling machines
Grinding machines
Eroding machines
Burnishing machines
Cleaning machines
Optical, tactile measuring machines
Automatic testing systems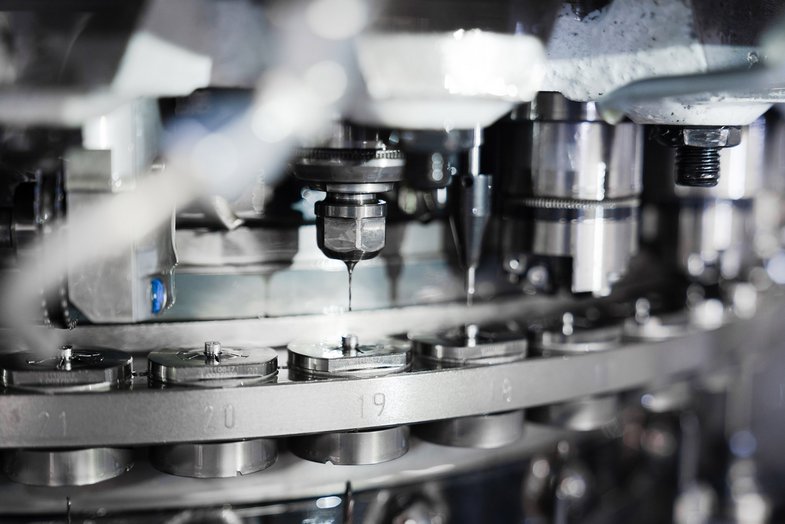 Tomorrow's production:
Additive Manufacturing
Making the impossible possible: based on this mindset, STIWA Machining Center also deals with the future technology called "Additive Manufacturing".
This new technology allows us to produce geometries and parts that would have been unthinkable before. Customers benefit from STIWA's comprehensive production competence: apart from traditional materials such as plastic, we are already dealing with product solutions of metal - from prototype to series - including support in component design through to reworking.
Make use of our competence in Additive Manufacturing - we are your producer for your applications of tomorrow!
Individual components
in series-production quality
With STIWA, prototypes differ from mass-produced parts only in terms of the number of pieces, but not in the type of processing. They are programmed completely via the 3D CAM programming system and are thus already manufactured close to production. Our consistent manufacturing concept on identical processing machines with standardized clamping devices and tools allows us to manufacture prototypes and individual components with comparable technologies. Due to flexible process control, prototypes can be produced in the quickest possible way.
Comprehensive quality assurance as an integral part of the whole manufacturing process
With STIWA Machining Center, quality assurance is directly integrated into the production process. Whether tactile, optical, or by means of 100% testing (inline / standalone): tailor-made test equipment made by our own fixture construction, as well as high traceability pursuant to automotive standards guarantee the high quality of our products at any time. Standardized quality concepts according to industry standards ensure that inspections and checks are always adapted to the requirements of the respective component.
We are looking forward to your contacting us. We will be glad to submit an offer right away!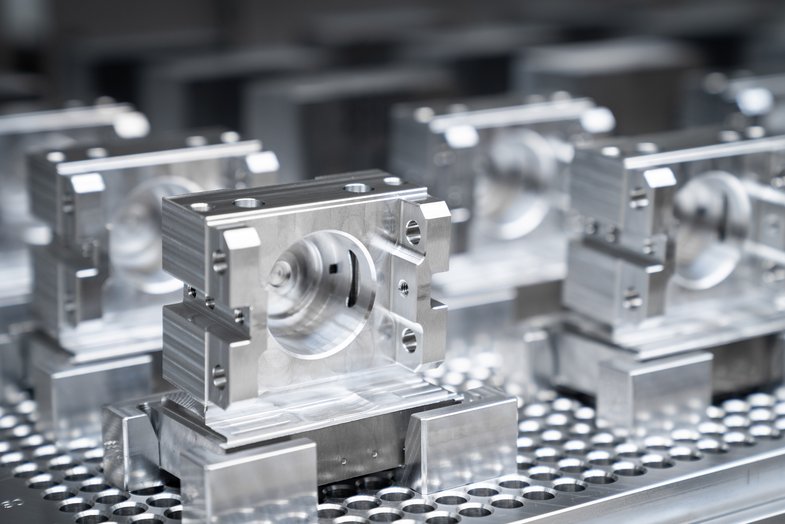 Contact STIWA Advanced Products
AUSTRIA
Contact STIWA Advanced Products
USA
Contact STIWA Advanced Products
China
Contact STIWA Advanced Products
Germany