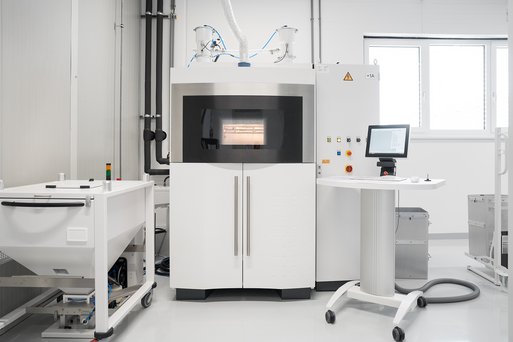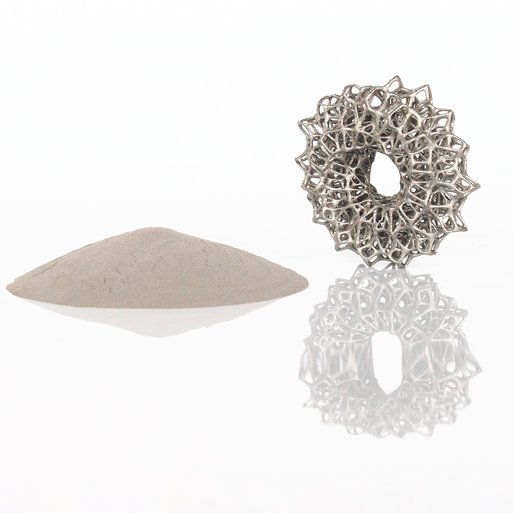 Tomorrow's production:
Additive Manufacturing
Making the impossible possible: Based on this mindset, STIWA Manufacturing also deals with the future technology called "Additive Manufacturing".
This new technology allows us to produce geometries and parts that would have been unthinkable before. Customers benefit from STIWA's comprehensive production competence: Apart from traditional materials such as plastic, we are already dealing with product solutions of metal – from prototype to series – including support in component layout to post-processing.
Make use of our competence in Additive Manufacturing – we are your producer for your applications of tomorrow!
COMPETENT ADVICE
Comprehensive support for additive design and product creation
HIGH-QUALITIY AND PRECISE COMPONENTS
in the plastic as well as metal area for simple and complex products
FAST RESPONSE TIME
New product design in just a few hours – from prototype to series production
Rethinking
components
In a wide variety of high-tech applications – whether in mechanical engineering or even in aerospace – weight and cost savings play a decisive roll.
In Additive Manufacturing, lattice structures or bionic structures enable maximum weight reduction of components of all kinds – reducing overall costs, drastically lowering energy consumption and at the same time increasing the stability of the product.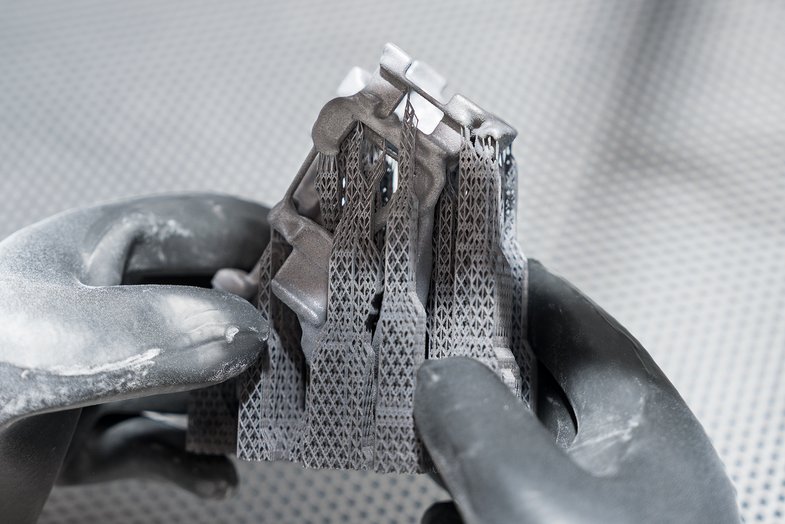 Benefit from our many years of know-how in a wide range of manufacturing technologies as well as our innovative approaches in the development of our own products.

We at STIWA Additive will be happy to advise you on how to optimize your components or products by using additive manufacturing right from the design state!
Comprehensive
production portfolio
From the idea to serial production: In line with our approach at STIWA Manufacturing, we try to implement high requirements of our customers also in the field of Additive.
Our product portfolio currently comprises mainly selective laser sintering (SLS) in both the plastics and metal areas and thus the currently predominant technology for precise applications – from the industrial sector and medical technology to aerospace and aviation.
SLS 3-D-PRINT
in plastics and metal
SURFACE TECHNOLOGIES:
Compaction blasting (for surface smoothing)
CHEMICAL
Smoothing and coloring
We will be happy to meet your production needs and expand our production portfolio according to your requirements!
FOR CONSTRUCTION VOLUMES UP TO 320 x 320 x 580 mm
Polyamide 12
Advantages: stability, rigidity and good chemical resistance
FOR CONSTRUCTION VOLUMES UP TO 180 x 230 x 310 mm
Polyamide 12 filled with glass beads
Advantages: high rigidity combined with good breaking elongation, particularly wear-resistant and thermally loadable
Polyamide 12 aluminum mixed (Alumide
Advantage: high rigidity, metallic look
Polyamide 11
Advantages: High impact toughness and breaking elongation
Thermoplastic polyurethane (TPU)
Advantages: high reset capacity and good tribological properties
FOR CONSTRUCTION VOLUMES UP TO 240 x 240 x 300mm
Aluminium AlSi10Mg
Advantage: lightweight, high heat resistance and at the same time dynamic load resistance
Tool steel X3NiCoMoTi18-9-5 (1.2709)
Advantage: temperable tool steel with high tensile strength
Where does
additive manufacturing make sense?
80% - This is the incredible order of magnitude of the material and weight savings made possible by Additive Manufacturing.
In addition, functional integrations and the production of geometric designs that were previously impossible to manufacture are playing an increasingly important role.
If your product requirements meet the following criteria, component optimization is worthwhile:
Lightest possible components
Functional integration in components
Complex components
Components with large volume (material savings)
Assemblies with many individual parts (combine components)
Custom-made parts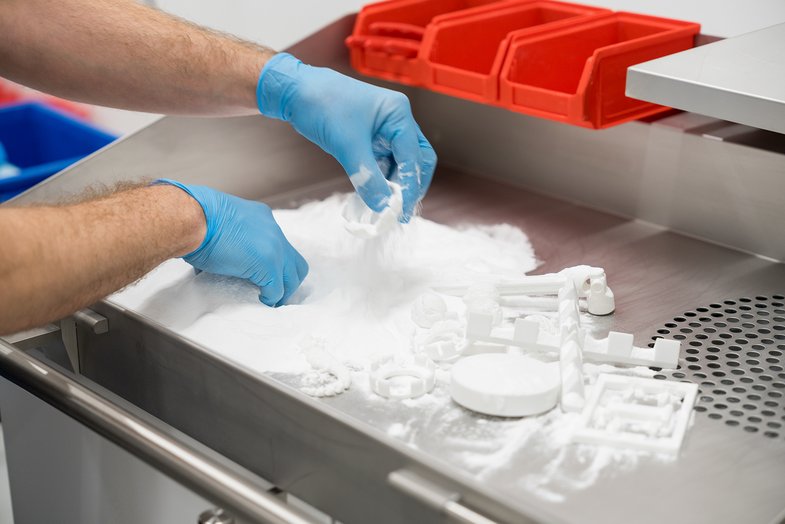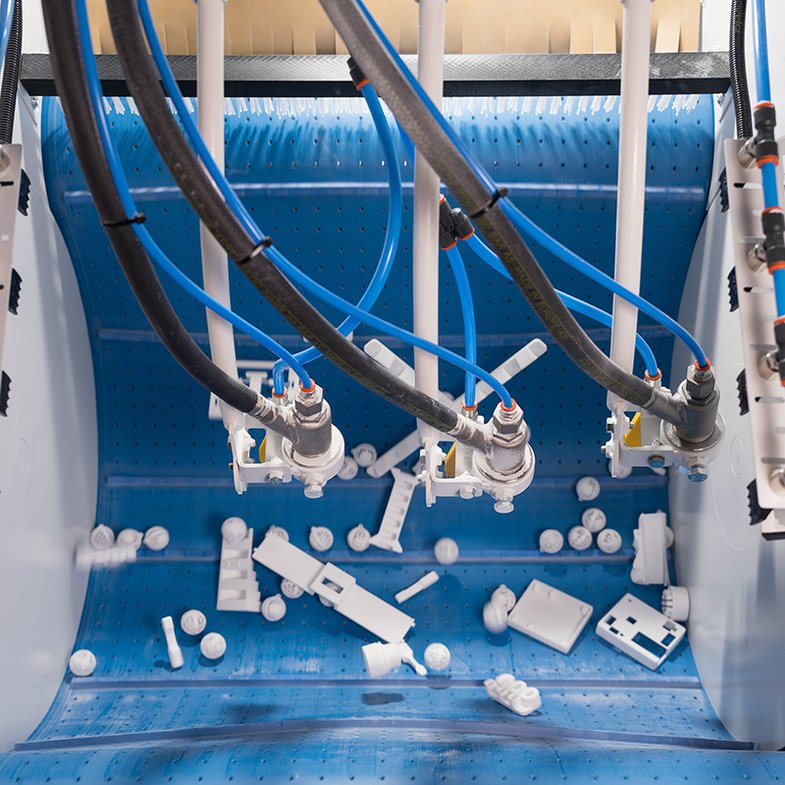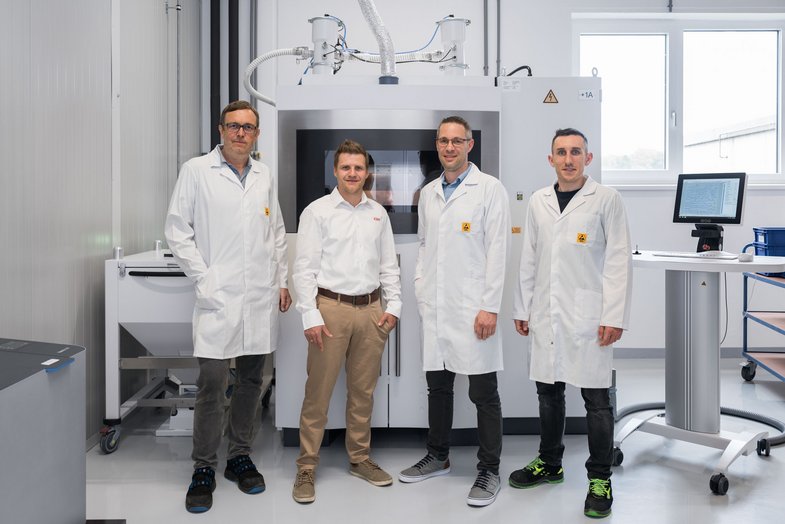 Do you also want to extend your technological lead through our know-how in Additive Manufacturing?
Then we are your partner!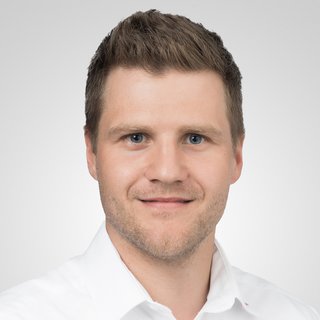 Stefan Emeder
Business Development
Additive Manufacturing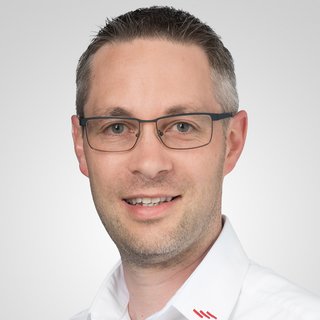 Benjamin Harringer
R&D Manufacturing Technologies
Additive Manufacturing