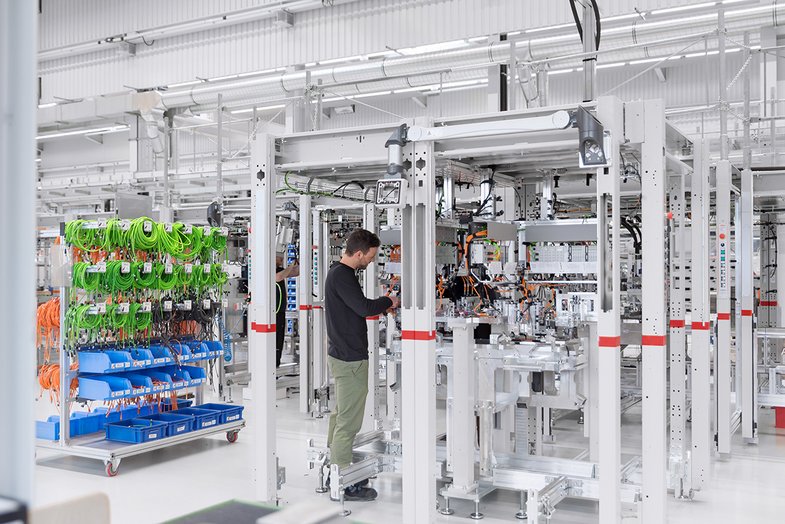 Systems & Components -
The right automation for your production
As a leading manufacturer in automation technology, our products, projects and services have enabled optimized technology integration with the best possible overall effect for many years.
Through the focused interplay of mechanics, software and electronics we achieve product solutions that guarantee the greatest possible flexibility, standardization and safety.
We accompany our customers along their entire value chain and are a professional partner for special mechatronic solutions!
System technology
Fast transport systems, handling components, feeding technology and complete systems as well as flexible software solutions and continuous analysis options are the basis for efficient production.
STIWA Group offers the right systems for this when high cycle times are required and complex tasks have to be integrated.
Loosely and rigidly linked system solutions are available for parts transport, from the smallest components to high loads of more than 200kg component weight.
The modular design of the assembly systems offers a continuous automation system from high-performance production to flexible assembly cells.
longest maintenance-free time
Complete systems
STIWA miniature automation systems represent the most modern and complete assembly systems in the subsecond range for small series of up to 30 mm body diagonal.
Smallest space requirement
Short cycle times
Technology integration
Best ergonomic and user friendly operation
Machine protection
In machine protection, STIWA combines 50 years of experience in mechanical engineering with comprehensive know-how
Safe & functional
Modular system
different sizes
Self-supporting
Transportation systems
Loadable - Fast - Flexible
With STIWA transfer systems, we offer you the highest performance in terms of speed and positioning accuracy.
By means of a rigidly or loosely linked conveyor system, STIWA transfer systems are trimmed for high performance and impress with minimal workpiece carrier change time. We guarantee the highest possible service life and reliability.
Feeding systems
Adaptive – Modular – Intelligent
High performance control cycles enable the control of your processes in almost real time. The networking is carried out by means of included basic software and the convenient integration ensures rapid implementation and optimized control.
A possible ERP connection for operating and product data acquisition opens up further analysis possibilities and document important parameters of your production.
Highest flexibility: Simple adaptation due to modular device design
Combinability: Stand-alone solution with direct operation on the device enables connection to third-party systems as well.
Expandability: A wide range of feeding parts is possible (complex part geometries).
Shortest possible set-up times: Quick exchange devices for straightening conveying tracks
Automatic hopper emptying as well as hopper filling level monitoring
Handling systems
robust – durable – precise
STIWA axes and grippers are specifically designed for the requirements of high-performance automation.
In the area of handling components STIWA sets its own standards in the areas of quality, precision and durability and offers highly functional components with corresponding assembly interfaces.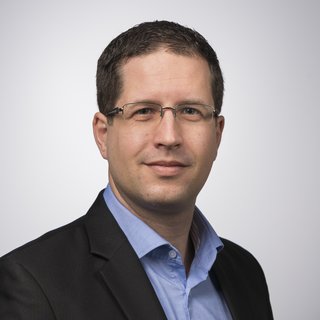 From development to stable production: By focused interplay of mechanics, software and electronics we achieve product solutions that guarantee the greatest possible flexibility, standardization and safety and deliver optimized software integrations, components and accessories as the ideal addition for mechanical engineering!

Markus Hauer


Head of Business Unit Mechatronic Systems