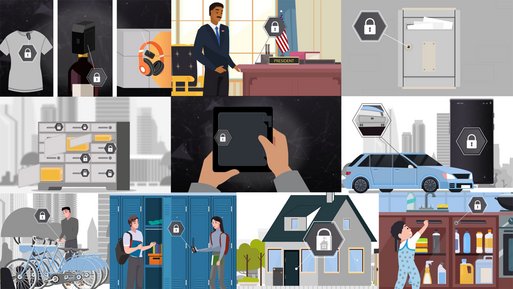 The future of a smart, compact and environmentally friendly locking system
Welcome to Smalox, the revolutionary electronic locking system that combines security, compactness and sustainability. With Smalox you get not only first-class security, but also convenient usability and sustainability.
Smalox stands out for practical and secure applications that require maximum efficiency in the areas of minimum space, minimum weight or noiselessness.
It locks cars, bikes and even personal items in public places. From doors to windows to clothing, SMALOX locks absolutely everything.
Stefan Gehmayr


Head of Sales & Marketing STIWA Advanced Products