The smallest, smartest, and most efficient
locking system in the world
In times of increasing digitalization, smart locking systems that replace the classic key via an app, for example, are more and more in demand.
With Smalox®, STIWA has developed a locking system that is characterized by its smallest dimensions, silent locking, low weight, and maximum efficiency, and can also be operated smartly. It can be used in a wide variety of areas and demonstrates smart size in a small space - without the need for magnetic controls or electric motors.
Modular, flexible
& fully programmable
They can be integrated
in existing & new applications and control systems
Higher security
due to integrated sensor technology & data connection
Higher energy efficiency
than conventional electric locking systems
Minimum installation space
allows use in completely new areas
Silent,
no disturbing noises
Lightweight -
use in areas where every gram counts
How does our
smart locking system work?
Building on the SMA technology, we use shape memory materials combined with smart kinematics to make locking systems simpler.
The SMA material - a nickel titanium alloy in wire form - is shortened by energizing it.
We complement these small movements with the use of perfectly matched mechanics to cover a wide range of electromechanical applications - including the smallest applications, especially in innovative locking systems.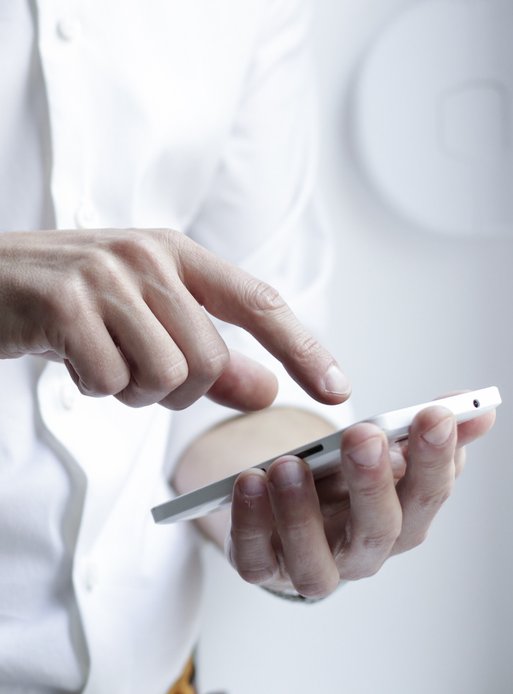 What makes Smalox® "smart"?
STIWA Smalox® brings intelligence and a wide variety of further development options: Sensors, status queries, and safety feedback are integrated.
This makes it possible to check the status of interlocks in real time and take appropriate action in the event of faulty actuation. In addition, the flexible architecture enables rapid or simple connection and integration into new or existing systems.
This means that Smalox® can be used, for example, to link smart home solutions into fully intelligent overall systems.
Individual securing and authorization options (e.g. through freely programmable child locks, etc.)
Virtual twins through state-of-the-art sensor technology
Fully digital interfaces
Maximum compactness
The flexible sizes of Smalox® enable a wide range of applications; above all, the small installation space - starting at 5 millimetres thick - distinguishes our locking systems from conventional competitors.
This is made possible by the use of SMA technology instead of classic electromagnetic locking systems. This results in electromechanical assemblies in which mechanics and electronics can be mapped in the same size.
This allows possible applications in new areas for electromechanical solutions that were previously not feasible.
Application examples
The flexibility of our locking systems results in practical and safe applications of various types, with small installation space, low weight and no noise where the highest efficiency is required. These locking systems can be used in a wide range of industries and applications.
SMART HOME
Windows, door locks, furniture, lockers,...
MOBILITY
Bicycle and steering wheel locks; luggage locks
LOGISTICS
Stationary and mobile solutions from the transport box to medicine cabinets and large handover stations
INDUSTRY
Authorization systems
AVIATION
Urban air mobility
AUTOMOTIVE
Valve controls, closing systems
FUNCTIONAL SECURITY SYSTEMS
Anti-theft devices, access systems, ...
About SMA
The use of Shape Memory Alloys (SMA) originates from the medical field and has been used there for many decades for a variety of applications, e.g. stents.
SMAs are special metals that change their shape or shorten when exposed to electricity-induced heat. When cooled, the material expands again and returns to its original shape.
It "remembers" its original shape, so to speak. Compared to piezo or magnetic actuators, shape memory alloys have a specific power density up to 1,000 times higher and a service life of 100,000 to several million cycles.
Stefan Gehmayr


Head of Sales & Marketing STIWA Advanced Products