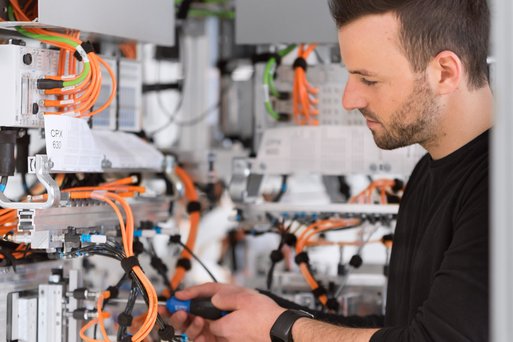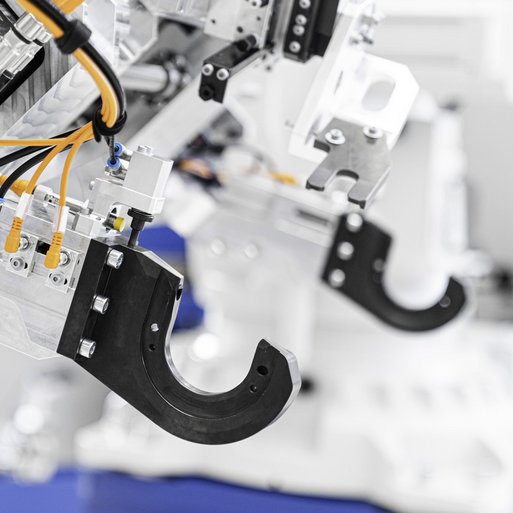 Business unit
Automation
From the product idea to automated serial production
As a specialist for high-performance automation, STIWA stands for complete solutions in mechanical engineering. Fast conveyor systems, flexible assembly and process modules, as well as intelligent software solutions are the foundation for efficient production.
Services:
Engineering in advance – starting with product and process development – in order to develop the best machine and production concept
Integrated technology and overall responsibility as the general contractor
Fast conveyor systems, standardized components and intelligent software solutions (starting control, control station, analysis)
Business unit
Advanced Products
From the idea to the innovative serial product
As a global development and competence center for product and production technologies, STIWA implements innovative product ideas from the prototype to large-scale production. Development, industrialization and serial production within the company are the base for cost-optimized implementation in top quality.
Close interaction between development, process technology and manufacturing
Efficient assembly in short cycle time
Innovative manufacturing technologies (e.g. laser applications) as well as different base production types (e.g. punching and machining)
Integrated quality management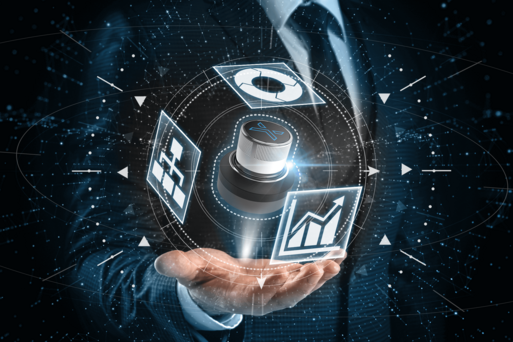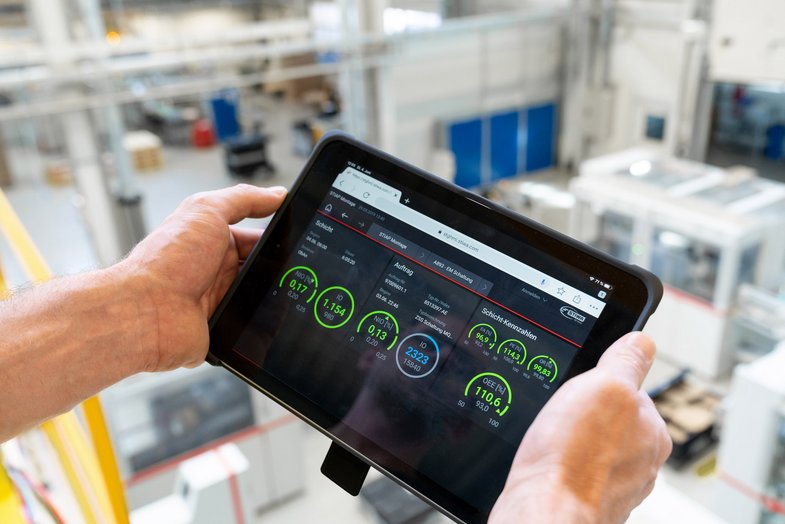 Business unit
Manufacturing Software
Manufacturing software enables detailed technical analyses in multiple steps of the project as internationally operating manufacturer and system integrator of standardized software solutions. They serve as a base for a continuous optimization of the processes with the goal to raise productivity.
Optimized production through connected and controlled processes:
Adjustment of manufacturing processes in real-time
Effective engineering tools and software solutions with maximum consistency
Consistent and sustainable competitive advantages through fully integrated standardized processes
learn more
Business unit
Mechatronic Systems
Technology making an impact
With years of experience in manufacturing automation facilities and the development of mechatronic systems required for this, STIWA Group offers modern automation components to ensure maximum flexibility and security.
High scalability and comprehensive standardization of mechanical and software processes
Optimized technology and system integration: Parameterizable, integrable, adaptable and fast
The greatest possible flexibility, quality and security while also being reusable and at the lowest overall costs
Optimal processes with maximum impact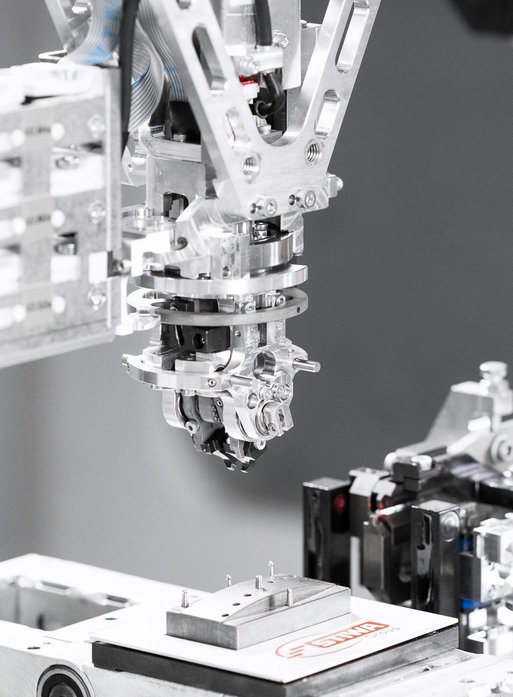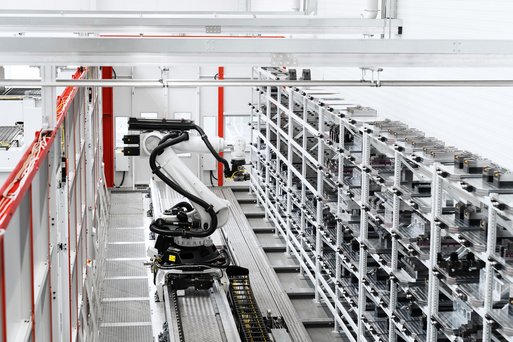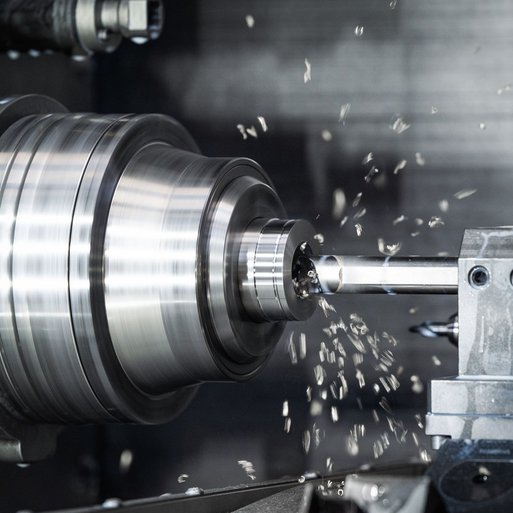 Business unit
Machining
Competence through in-house manufacturing – machining with an availability warranty
Machining production with the highest precision – from complex individual components to large-scale production – is a core competence of the STIWA Group. The base for high-quality at low overall costs:
High degree of automation
Process development
Versatile processing technologies
Use of specialized programing software
Consistent quality assurance
The result: High-quality, cost-effective parts with short cycle times
Business unit
After Sales
From mechanical engineering to production excellence
With comprehensive support throughout the entire manufacturing period, STIWA ensures that its worldwide customers can rely on competent support at any time. This is the base for stable production at the highest standard.
Services:
A multi-stage four phase model which will guarantee optimal transitions from project planning to use of the machine
Comprehensive support across the entire manufacturing period and preventative monitoring of indicators and system parameters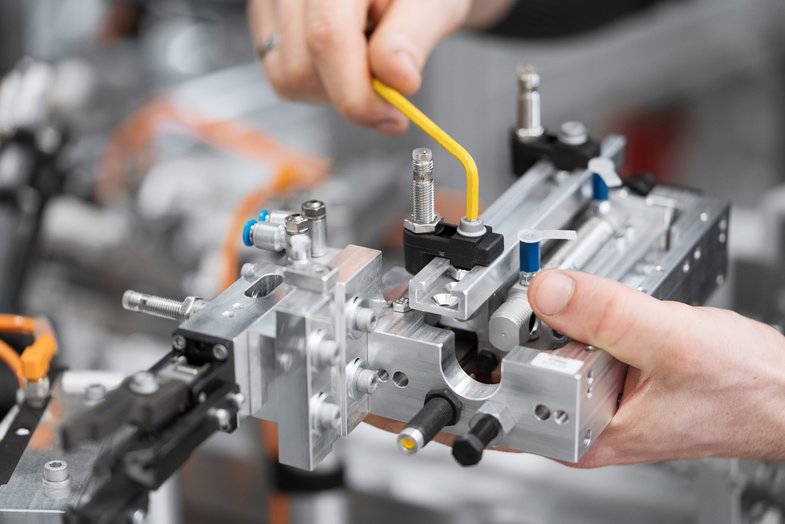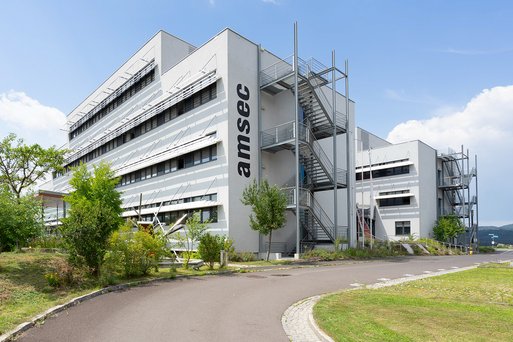 Business unit
Building Automation
Using limited resources sustainably
The Business Unit Building Automation develops energy-efficient buildings while guaranteeing as much flexibility as possible. Total energy costs are reduced by up to 30% by the intelligent networking of production plant, logistics, building technologies and energy systems.
Productivity growth through:
Engineering for buildings and production processes
Joint management of all material and energy streams
Identification of potential efficiency savings by means of production and analysis software
Areas of application: Offices, manufacturing plants, logistic and business centers, hotel industry, sports facilities
learn more
Business unit
Laboratory Automation
From diagnosis to reliable results
Through targeted mechanization, the use of standardized software, and the development of intelligent logistic processes, STIWA ensures fully automatic and continually traceable laboratory processes according to industrial standards in each and every laboratory.
From diagnosis to reliable results:
Targeted mechanization
Use of standardized software
Development of intelligent logistic processes
This year alone, more than 15 million samples have been processed by STIWA automated laboratories.
learn more